$$$ Rewards For Loyalty $$$
Proud to have been a healthy, happy Shaklee Dist. since 1973!!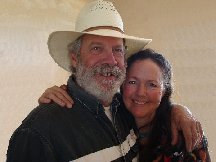 Receive $$$ rewards for loyalty to THE best products!!! The following list is a sample of a few of the high-quality Shaklee products we use each & every day. To take advantage of the 8% Rebate Level, & to get an additional 10% off the Health-Insurance Breakfast, we made an Auto Ship to be sent every 2 months. (we are a family of 2)
*We pay 50% of your regular shipping*
Ready To Get Your Green Store Shaklee Membership? CLICK HERE
((*;*)) WHEN ALL ELSE FAILS & THE ECONOMY IS DOWN,
PEOPLE STILL BRUSH THEIR TEETH, WASH THEIR CLOTHES & DISHES, BATHE, & TAKE VITIES ((*;*))
Buy from Yourself, AND from a Company
who has been LEADING THE WAY as
Champions for the Environment
for OVER 50 YEARS!!!
~~~~~~~~~~~~~~~~~~~~~~~~~~~~~~~~~~~~~
YES, we WILL be the first Company to receive the Nobel Peace Prize for DOING GOOD for the entire planet
HELP 10 FRIENDS ''CHANGE BRANDS''
EARN @ $500/MONTH **
HELP 10 MORE~ EARN @ $1500/MONTH **
Rewards For Loyalty Means LIFESTYLE ((*;*))
---
** IF folks follow my ''suggested order'' below~~ bonuses & income depend on the loyalty & commitment one makes to the
Shaklee Green Vision ((*:*))
---
Sample Of What We Personally Use
EACH & EVERY DAY
{this is our sample order, autoship every 2 months}
MEMBERS ORDER HERE
(New Customers~ Order Below)
Shampoo *1*
Conditioner *1*
Body Wash *1*
OR Body Wash Bar *1*
Deodorant *2*
Wintergreen Toothpaste OR Spearmint Toothpaste *2*
Sunblock *2*
Health-Insurance Breakfast *4*
Dishwasher *1*
Hand Dishwash *1*
Organic All Purpose Liquid Magic *1* (also used for insect spray for horses, dogs, yak)
Laundry Wash *1*
Laundry Softener *1*
Lip Treatment *2*
Night Cream *1*
NEW CUSTOMERS ORDER HERE
Shampoo *1*
Conditioner *1*
Body Wash *1*
OR Body Wash Bar *1*
Deodorant *2*
Wintergreen Toothpaste OR Spearmint Toothpaste *2*
Sunblock *2*
Health-Insurance Breakfast (Click on ''Product Packs'' located on the left side of the page for flavor & other options) *4*
Dishwasher *1*
Hand Dishwash *1*
Organic All Purpose Liquid Magic *1* (also used for insect spray for horses, dogs, yak)
Laundry Wash *1*
Laundry Softener *1*
Lip Treatment *2*
Night Cream *1*
TO READ THE COMPLETE Sunshine-Glow STORY, CLICK HERE