This Unique Rx For Health
is Guaranteed to Improve Your Health, One Cell at a Time!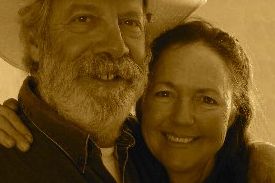 Your personal Rx for health has 5 components --- daily strip, immune tablets, shake, and life-extension tonic. Preventative Nutrition has life-long benefits!

#5 -- Green, Non-Toxic Household Products! If we are clean and health INSIDE, then being the same OUTSIDE will just make it better than ever!!!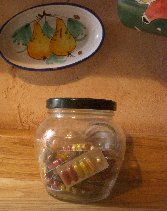 It begins with a strong nutritional foundation, a daily strip of 6 tablets, containing nutrients that provide remarkable benefits --- proven benefits! 12 clinical trials and 12 patents! And from where did this proof come?

A revolutionary Landmark Study, where hundreds of real people whose known supplement histories were scientifically evaluated by Dr. Gladys Block, a world-renowned nutritional epidemiologist. She had been wanting the answer to the question ''what are long-term benefits (and risks) of long term use of supplements?''


The parameters were --- Dr. Block randomly selected 1) 300 shaklee customers who had been using multiple supplements for over 20 years and compared them to matched population groups 2) who had just been using a multivitamin (brands unknown) and 3) who used no supplements at all.

One of the secrets to such fabulous nutrients reaching your cells is the S.M.A.R.T. Delivery System~ this Terrific Chart explains it!!!
Always keep in mind that a good diet of, ideally, organically grown foods, is very important as well!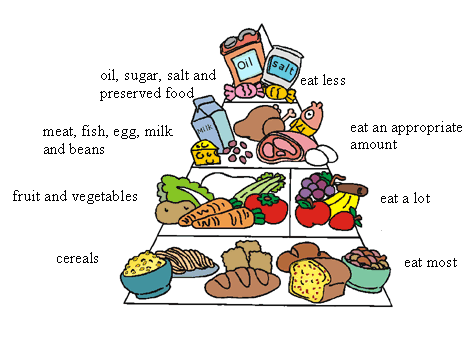 According to the AMA (American Medical Association), only 3% of the American population eats a diet that provides even the minimum daily amounts of nutrients for optimum health, and they recommend taking Nutritional Supplements every day!


The 2nd component of your personal Rx for health is a complete meal in a shake; you can choose soy based or whey based. Each shake contains Leucine which helps preserve muscle mass, 24 grams of protein, and many vitamins and minerals. There are several flavors, and the easy-to-mix powder can be used with milk, juice, yogurt, cereal---just use your imagination! A favorite of mine -- pomegranate pudding




The 3rd amazing component is an Immune Boosting tablet, which was formulated by Yasuhiko Kojima, M.D, the world renowned immunologist who discovered interferon in 1954. His 40 years of research into a natural interferon booster culminated in this extremely effective product! It contains extracts of pumpkin seeds, safflower flowers, plantago seeds, and Japanese honeysuckle flower buds; each has been shown in clinical trials to boost our own immune systems, right at the basic building block...our cells!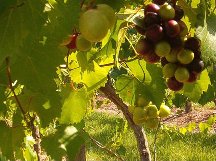 And now for the 4th and MOST AMAZING component of your Rx for health, the Life Extension Tonic, boasting the most powerful concentration of resveratrol. There is a Super Grape which has an extra chromosome, giving it the extra power of Proanthocyanidins, essentially making it 10X as effective than resveratrol by itself!


Extra Bonus -- MONETARY benefits!! I can honestly tell you that in the time since I began using these amazing supplements in 1973, I have not been to the doctor once, except for two fractured wrists. I have not lost even one day of life to an illness!! Should a ''Bug'' try to catch me, my happy healthy immune system is able to fight it off, and usually in a couple of hours, I am feeling 100% again! Rx for health has paid off in SO many ways!

According to research on Google, the average yearly health cost per person is $4500 to $7600. Multiplied by 35 years (to 2008), I have personally saved $157,500 - $266,000. THAT's worth shouting about!!

For your own Planet-saving, Green Lifestyle Freedom , read all about it HERE!

When you purchase your Rx for Health with a Membership, 50% of your shipping is paid by me. And when you place your Prescription For Health on AutoShip (which means it will come to you every month without your needing to do a thing! NO obligations, you can edit anytime!!), you will receive an ADDITIONAL 10% discount, and receive a certificate for the purchase of ANY product with a maximum value of $93.25 retail for only $10.

You have nothing to lose and everything to gain. Money Back Guarantee, backed by the finest nutrition company in the world!

Contact mo if you have any questions about your Personal Rx For Health! Have a Terrific Healthy Happy Day for the rest of your life!! Annie
Proud to be a Shaklee Independent Distributor since 1973! Decades of Great Health for all, including Planet Earth!
The Shaklee Product Philosophy:
ALWAYS SAFE, ALWAYS WORKS, ALWAYS GREEN